Welcome to the Age of Intelligent Field Service
This article written by Salesforce drawn our attention and we thought it would interest you as well.
The Intelligent Field Service can help you to predict your customers' needs, let's read more about it!
It's no surprise that we're living in a connected world. Customers are connected to everyone and everything by their mobile devices, apps, and connected products. In fact, by 2020, there will be 50 billion internet-connected devices on the planet — a 100% increase over 2015 (Cisco).
Now customers expect the same instant, connected experience from your business. Some 73% even say that valuing their time is the most important thing for good service, according to Gartner. In fact, Gartner states, "The Internet of Things (IoT) will be the most game-changing IT initiative since cloud computing." Today's customers increasingly rely on IoT. Products are smart and getting smarter. IoT knows where customers are, what they want, and even predicts what they'll need. So businesses must deliver a connected, end-to-end experience.
But what's really surprising? A full 52% of companies don't have connected field service. In fact, they're still using manual methods to handle field service (Forrester).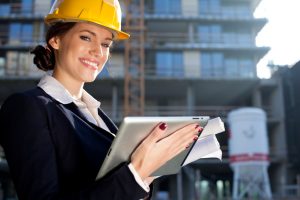 Harnessing the IoT for field service
Customers now have dozens of channels to engage but they still expect your company to have a single view of them. From smartphones to tablets to embedded sensors, the explosion of data demands a single-platform solution to handle it.
Companies need an intelligent service platform that gets smarter as it gains data — one that connects with systems across your organization and teaches itself to make decisions based on data and operating parameters, including best business practices. This machine-to-machine learning (M2M) is a key advantage in maximizing value and enhancing your relationships with customers.
How can intelligent field service change the game for your company?
Smart asset tracking — Embedded sensors allow you to keep track of inventory that's out in the field to help resolve product issues faster, or track retail customers' previous shopping experiences to ping them with a voucher for savings on favorite past purchases.
Predictive support — Sensors can detect needed maintenance and product faults before they occur, so repair scheduling is streamlined. And wearable devices can even alert healthcare workers about changes in a patient's condition, so they can deliver needed treatment before a situation becomes a life-threatening emergency.
Product development — Connected products give usage feedback, and issue alerts about repair issues. The service team can use such information to track possible problems, and manufacturing can spot strengths and weaknesses in product design for faster development of future products.
From the call center to the field, intelligent service delivers
Mobile intelligence — Mobile devices aren't just contact points with dispatch. They allow remote employees and management to share work-related information, such as asset availability and customer histories in real time. And with insight into employees' schedules — and skills — dispatchers can better schedule their time to deliver service on time, the first time.
Deeper customer knowledge — In M2M learning, the computer platform recognizes a customer's likes and needs (even service-call time preferences), so that businesses can streamline the customer service processes and pinpoint the optimal use of field assets and personnel. A 360-degree customer view allows you to anticipate a customer's needs and deliver a more personalized experience.
Enhanced customer engagement — Dispatchers and agents spend less time on back-end scheduling and more time ensuring that customers' needs are being met and surpassed. Geolocation allows them to dispatch the closest tech, while mobile employees spend less time trying to figure out what they're supposed to do next. They arrive at customer appointments on time and with the right skills, tools, and information to complete the job, saving customers frustration and your company service costs.
Increased visibility — Agents, supervisors, and business leaders gain insights into field service operations metrics, so they can troubleshoot problems more quickly and keep top-performing systems running more smoothly.
Why is it time for every field service organization to consider an IoT initiative?
Americans lose an average of $37.7 billion a year waiting for in-home service (Time Magazine), and companies lose $62 billion a year through poor customer service (Forbes). Connected service is changing that for good. The IoT and AI allow businesses to serve up data to launch actions before customers even know they need service. Your field service team spends less time finding answers and more time servicing customers. So your customers spend less time waiting, and more of their money with you through more loyal, long-term relationships.