Tuesday, April 18th 2017 –  2.oopm, UpCRM bell rings.
Team Up is waiting for its new CRM Senior Consultant, he's here!
Dmity Amarantos expert on Salesforce chose to join UpCRM to take part of the amazing Up Adventure. Would you like to know more about him? Chloé, in charge of Marketing and Sales at UpCRM asked him some questions to introduce himself.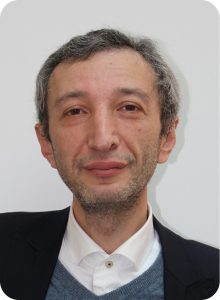 Chloé: Hi Dmitry. First, Welcome at Up! It is as real pleasure counting a new talent in our team.
Dmitry: Hi Chloé. Thank you for your welcome. I am very happy to join UpCRM Team.
C: Could you tell us a bit more about you?
D: I have been using, implementing and managing CRM projects (mainly Salesforce) in many banks, as well as in other industries as real estate, advertising, tourism, e-commerce. I love Salesforce and I believe that it is the best CRM solution that enables businesses to make their customers happy and succeed on the market. The level of innovation that it brings is enormous.
C: So, you have a deep expertize in Salesforce implementation, as we need at Up to continue to grow up. Why did you choose to join UpCRM?
D: I decided to join UpCRM, as I believe, that it is a highly professional Salesforce consulting company with challenging plans, on the very attractive and growing market. I feel that the environment in the company is very user-friendly and creative.
C: Well, I think you have the good vision of Up. If I remember well you left Paris to come in Luxembourg, what convinced you?
D: I was visiting Luxembourg several years ago with family and I very liked it. It is a small country where everything is close, with good nature, good architecture and good level of life. I think I will appreciate all of that.
C: Yes, Luxembourg is the place to be. Before we finish this brief portrait do you have anything you want to tell us about you?
D: I may tell you that I am Greek. I speak English, Russian and Greek and starting to speak French and German as well.
C: Thank you Dmity. I wish you all the best at Up, a great new challenging job!