Hi there Julien, I heard you took part of CEBI's project, could you tell us more about it?
First things first about Cebi International Salesforce Project, let's start with an introduction about CEBI who's a manufacturer producing automobile parts as subcontractor for car makers, such as electronics & temperature sensors. Bigger clients are GM, VW, Fiat & Renault.
CEBI is among worldwide leaders for pumps and washer systems and the European leader on the temperature sensors market.

Divided in nine distinct entities working differently and employing more than 3.000 employees, management don't have a global view on production, site management and commercial processes. To turn it into a smooth operation, my aim was to deliver a tool focused on:
Commercial operations
Customer satisfaction
Reporting & Analytics
Collaborative processes
Performance tracking
Which UpCRM resources were allocated to this project?
In every UpCRM projects, we appoint a team made of one leader and one or more team members as supportive assets.
On this case, team work was done by; myself as the referring officer and Yves & Maximilien to help me and provide insights.
Can you share few figures?
5 months project – from mid-March through to July
100 days under an all-in package.
And now, where are we at?
We are ahead of schedule, but this wasn't a granted step as it was really difficult to plan meetings; team project is made of 15 persons, coming from everywhere in the world.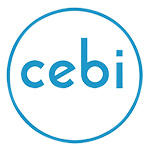 Which steps did this project encompass?
Discover: Answer to offer requirements
Design: how to transpose requirements into a CRM? Done in eight days!
Deliver: from March, 12th with a first review at the end of April to deliver 4-5 weeks of work. Project articulated in 3 sprints: end of April, May & June
Drive: due date is in July, for deployment. Training sessions will follow and are yet to be defined (format and dates)
Which skills were mandatory to succeed?
Take a step back on requirements to visualise project in its entirety and translate it into an ergonomic CRM
Develop a scoring system: for sales managers (minimum price / ideal target / final negotiated price), for products, etc.
Implement an automation rating calculation
Adapt myself along the life of the project
Well, what's next?
Once Salesforce will be deployed, I will train users. If implemented version isn't enough or covering perfectly their needs, I'll adapt it.
Tests: we conduct tests in gate reviews to find bugs before deployment. I injected CEBI's data into their Salesforce to check what existed, what was missing, what was not working properly, etc.
Also, key users only attended Salesforce demo during presales stage. We have key users in each sales center and at skills center, most managers rose to the challenge, some delegated.
A few things were missing or were to be improved in final tool, but for now I had a positive feedback from sales, saying we are in right tracks.
What's your personal feedback on the matter?
I truly appreciated working on this project, for several reasons. I was almost on my own on a big project which is thrilling, I'm glad that Up trusted me enough to confide it to me. It was also a project different by its nature as CEBI is an industrial manufacturer and I got to visit their local plant.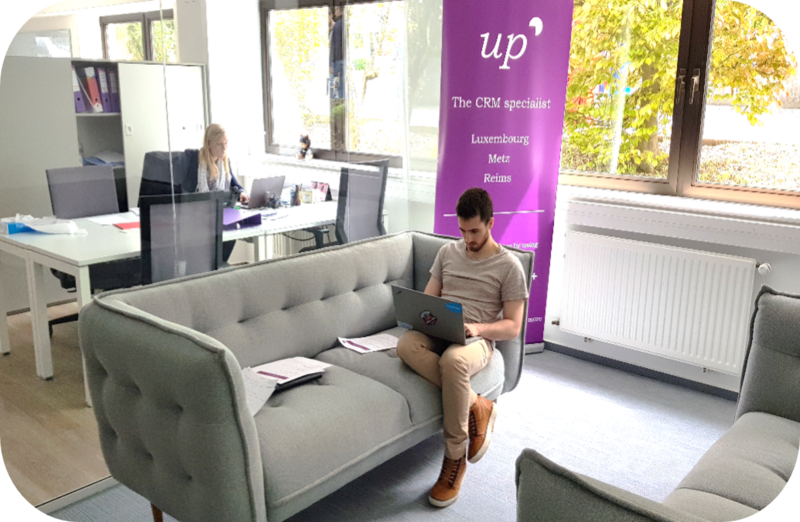 Which challenges did you overcome on this project?
I think I showed my ability to work on that kind of projects
I had to overcome first abstract phase starting from requirements and deliver the right platform for CEBI
I'm very happy to see Salesforce I developed for them being tested, used and almost come to life as I thought it in my mind.
Great! To conclude, what did you learn along the way?
I learnt to organize myself, starting in taking on requirements through reading and then create!
I also have greater self-confidence now
(FYI: UpCRM sofas are very comfy…)