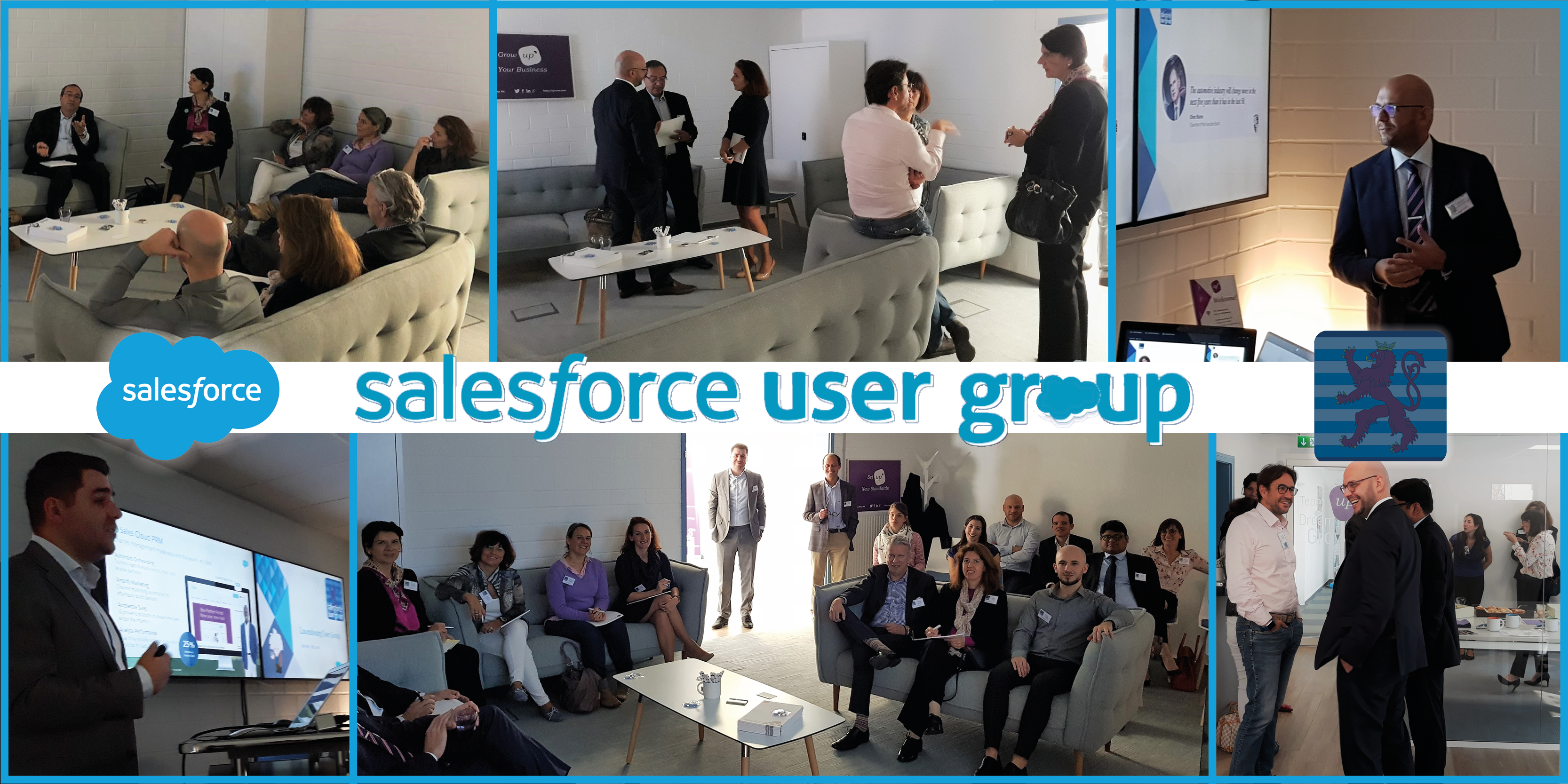 Thanks for sharing your journey with Salesforce Users!
It was a great pleasure to host the latest Luxembourg Salesforce User Group, we had fun organizing this event and it was a great pleasure to meet you all, thank you for attending and actively take part to our growing community! We hope you liked it as much as we did.
A special thanks to our speakers, sessions at a glance;
– Introducting words were to our group co-leaders ; Amandine Peltier from UpCRM presented the new Trailblazer Community Platform followed by Dreamforce'18 highlights unveiled by Patrick Ittah – UpCRM.
– Then, we jumped into CEBI International's industry with Franck-Alexandre Sallebant-Bessone to see what Salesforce brought to them in their daily business, operations & management.
– To finish, Eli Van Nieuwenhoven – Account Executive for Salesforce presented Community Cloud.
Join the Community & Stay tuned for next SLUG, early 2019!
To find out more about about Up CRM's solutions : Salesforce