Talend has announced the opening of his second Cloud Data Center in Europe, in order to Support Stitch customer growth, with the objective to help European customers meet GDPR compliance and ease administrative burden following EU decision to invalidate Privacy Shield. Please find below our summary of the press release.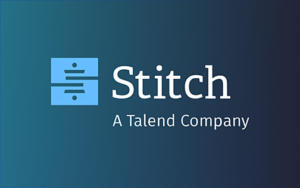 Talend, a global leader in data integration and integrity, today announced the opening of its newest European data center exclusively for Stitch, the company's cloud data ingestion service that moves data from over 130 sources into a data warehouse of their choice with no coding required. The Frankfurt-based data center, operated by Amazon Web Services (AWS), is already fully operational and has been hosting customers since early November 2020.
In July 2020, the European Union (EU) made the landmark decision to invalidate the EU-US Privacy Shield Framework, ruling it insufficient to keep European citizens' data safe when transferring it to the US. As a result, the four-year-old framework can no longer be used to demonstrate compliance with the General Data Protection Regulation (GDPR), significantly raising the risk of non-compliance and financial penalties, and creating an additional administrative burden.
"We are extremely proud to announce that our newest European Data Centre is now open for business, exclusively for Stitch customers," said Gareth Vincent, SVP of Sales EMEA, Talend. "We have always been fiercely committed to helping customers meet and maintain compliance with their local data sovereignty requirements. This extends to our managed cloud applications. By launching support exclusively for Stitch within the EU, we can help customers navigate the strict regulatory environment, meet their own data and compliance goals, while also offering the same fully-managed data pipeline service that powers thousands of Stitch customers around the world."
Talend launched its latest data center for Stitch to help customers better manage data security and compliance during data transfers – removing some of the burden from Digital Protection Officers (DPOs) and cutting cost and complexity. Talend's Stitch offering provides businesses with immediate access to data, which is often siloed across hundreds of SaaS apps and databases. Enabling access to this data helps analysts spend more time generating the actionable insights that business leaders need and less time on data preparation.
To find out more about about Up CRM's solutions : Talend