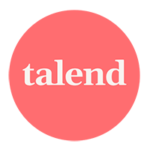 Talend, the leader in data integration and integrity, just announced it has joined once again Gartner Magic Quadrant as a leader for Data Integration Tools & Quality Solutions.
Since 2016, Talend has been positioned in the Leaders quadrant according to the company's execution capacity and the comprehensiveness of its vision. This assessment of 18 vendors will help data and analytics managers choose the one that best meets their data integration needs.
Talend is headquartered in Redwood City, California. Its data quality products include Talend Data Fabric and Talend Data Catalog. Talend has approximately 1,854 licensed clients for this product line. It also offers two freemium data quality products: Talend Open Studio for Data Quality and Talend Data Preparation Free Desktop. Its business is geographically diverse and its customers are primarily in the media services, financial services and manufacturing industries.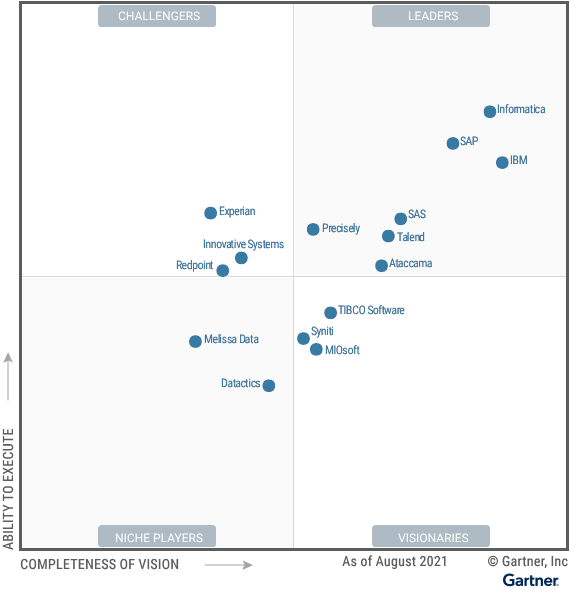 Business requirements are changing faster than ever, creating an urgent need to manage data more efficiently, in new ways and at scale, said Krishna Tammana, CTO, Talend. As we continue to help organizations on their journey to cleaner data, we believe this recognition is another important reflection of Talend's commitment to innovation and the success of our customers.
Talend helps companies accelerate towards a modern, healthier data environment. Talend Unified Data Fabric is the only platform that seamlessly combines a broad range of data integration and governance capabilities designed to manage the health of enterprise information. In its most recent version, the platform continues to advance analytics, security and collaborative governance across the enterprise, fostering greater trust and the ability to drive more value from business data.
Please find below the full assessment results for Talend:
Revenue Growth and Partner Ecosystem: Talend performed well in the data quality solutions market in 2020, increasing license revenue by approximately 42% according to Gartner market figures. Talend has also tripled its partnership ecosystem with IS providers, value-added resellers (VARs) and cloud platform providers, which represents significant resources for sales and customer support.
Understanding of the market and product offerings: Talend has demonstrated a good understanding of the market, healthy sales and a marketing strategy aligned with emerging trends. Talend Data Fabric appears more and more in the competitive situations seen by Gartner. The product offers an integrated end-to-end solution that includes data quality, data catalog, data preparation and data integration capabilities.
User community: Talend is expanding its peer user community to reach over 46,000 users. There are also 50 Talend user groups around the world to support over 9,000 user group members. About 2,000 components are built and shared by users in the community. A large percentage of these components are for data integration. However, data quality users also benefit from these resources. This represents significant resources that complement its existing formal customer support channels.