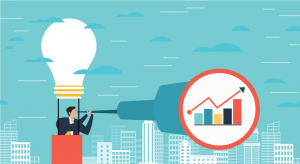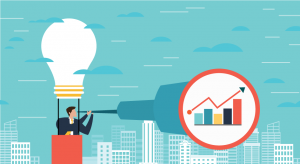 Salesforce is now the 7th most in-demand software skill. With almost every industry using the platform, it is exciting to look at previous trends to help us to predict the future. So what does 2018 hold for Salesforce's customers and SFDC professionals in the market?
Here are the top 6 Salesforce predictions for 2018:
1. Demand will increase
Salesforce has gone from strength to strength since being founded. With new products being introduced and advancements in the platform, this will no doubt continue into 2018.
As always the demand from the market is really high for: Developers who can build on and around existing Salesforce platforms, Salesforce Administrators, Project Managers with Salesforce experience and Architects.
There is also likely to be a peak in demand for architects and solutions designers that specialise in customizing and enhancing the platform to specific need.
3. Lightning Experience will be adopted more widely
Salesforce's new desktop app, Lightning Experience, is currently growing in popularity amongst new customers. There are many positive reasons why this app is great to use, not to mention aggressively competitive pricing, therefore this makes it more likely that existing customers will choose to make the switch too, rather than it just being rolled out as new customers subscribe. This is an exciting prediction for the developers of the software, and is certain to bring with it a demand for further development.
The early adopters of Lightning are now beginning to realise some benefits.  It is probably fair to say that it has been slow to get off the ground, but now that Salesforce themselves are pushing it hard, it is only likely to gather pace. In fact there has been a 80% increase in the number of roles requiring Lightening experience this year, and this growth is likely to continue.
5. Big Data and IoT are now firm considerations.
The demands for integration of Salesforce to general data science and big data abilities is high. This is especially the case where the integration leads to greater automation. For example, in terms of Service Cloud for customer service tasks and Marketing Cloud for predictive and targeted marketing.
Big Data is now the fastest growing investment by firms globally.  So the demand for Salesforce developers who can provide customized CRM tools to specific categories of businesses is high.
At DreamForce, Salesforce announced that they would be getting into the healthcare industry, utilizing IoT, outlining its Health Cloud. It is likely that this will spread to other industries too as IoT is a hot topic in itself.  Making 2018 a year where IoT and Salesforce are important.  Developers who can understand this will be ahead of the game.