As the Luxembourg Salesforce Gold Partner, UpCRM shares key highlights of the biggest CRM related event:
Dreamforce 2017!

From November 6th to November 9th was held Salesforce's annual conference, Dreamforce in San Francisco, CA.
Dreamforce is a huge event for the n°1 CRM. There are dozens of big name speakers including : Marc Benioff, Chairman and CEO of Salesforce, Michelle Obama, former First Lady of the United States, Sylvia Acevedo, CEO of Girl Scouts of USA, Bernard Tyson, Chairman and CEO of Kaiser Permanente, and many more. There were over 3000 breakout sessions.
There, you can meet Salesforce product experts, test drive thousands of customer success solutions, and get to know hundreds of partners. Hundreds of exhibitors such as IBM, TalkDesk, Amazon Web Services, Capgemini, Cisco etc… were attending.
Several topics were approached and expected. Here is a summary of the 3 main topics of the Dreamforce 2017 :
A.I (Artificial Intelligence)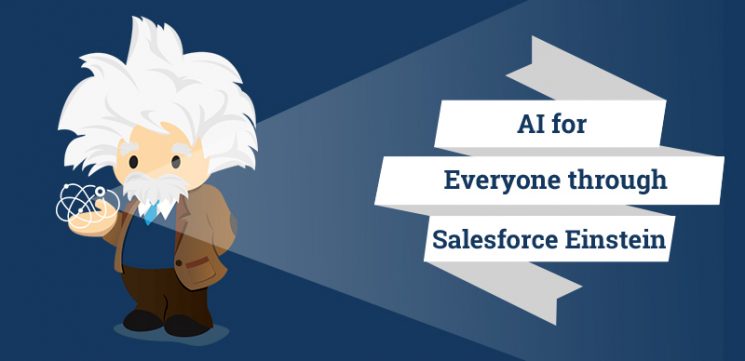 AI took center stage during these few days of Dreamforce '17. During the "Salesforce Einstein: Blaze New Trails with AI" keynote, we dove deeper into new Einstein-powered features that will allow companies to create intelligent experiences.
We also learned more about myEinstein: Einstein is artificial intelligence (AI) for Salesforce. The new myEinstein machine learning platform services introduced at Dreamforce enables developers of all skill levels to build and customize AI apps using clicks, not code. myEinstein is built on the foundation of two core services: Einstein Prediction Builder and Einstein Bots.
Einstein Prediction Builder lets admins and business users build custom, AI-based prediction models. Einstein Bots enable the creation of custom service bots with a point-and-click interface. These are both examples of intelligence in the Salesforce platform and the use of low-code development to provide a more tailored experience.
Partnership with Google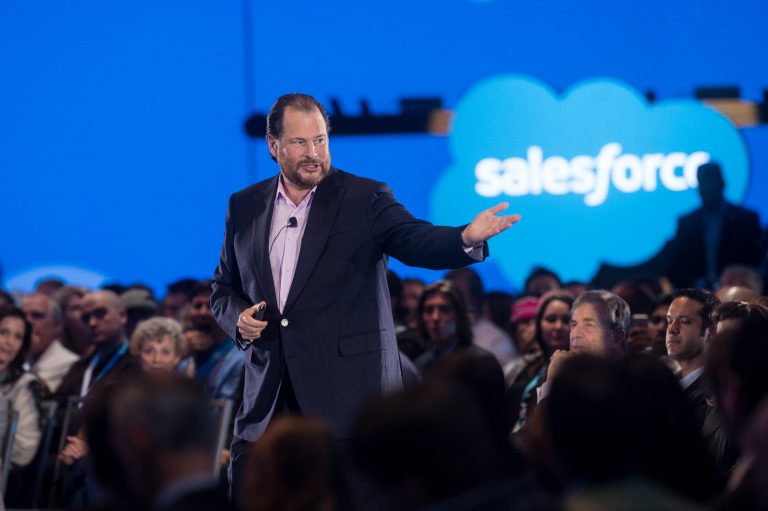 The news of a much-deepened strategic partnership between Salesforce and Google was announced on Day One of Dreamforce' 17. This new strategic partnership with Google will enable smarter, more collaborative experiences for customers. Customers will be able to surface powerful customer intelligence seamlessly between G Suite, which is already being used by more than 3.5 million businesses globally, and Salesforce Lightning and Quip.
So what do we actually know as of today? Let's dive into details:
Salesforce will use the Google Cloud Platform to expand its international operations, with the assumption that this is about countries and regions that are not currently opened up.
Google will standardize its own operations on Salesforce software.
Google will also offer Salesforce customers companywide G-Suite licensees free for up to one year.
Salesforce intends to integrate its marketing, sales and advertising data with Google's G Suite productivity services. Joint customers will be able to get access to Salesforce data from within G Suite products.
Salesforce will continue to use AWS (Amazon Web Services) for its Heroku cloud Platform-as-a-Service offering – for now at least.
All these new integrations for Google exposed during Dreamforce'17 are expected to be on the market by the first half of 2018.
Updates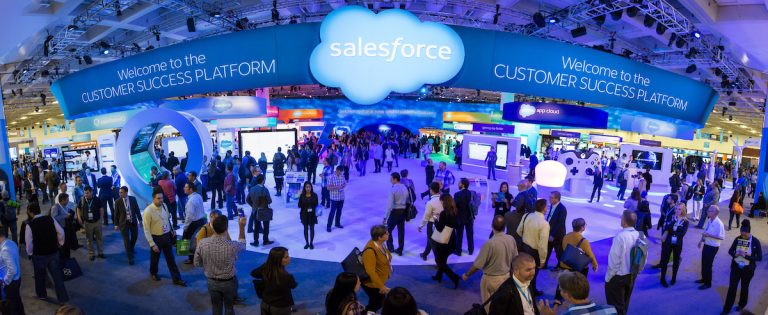 Salesforce products Einstein, Trailhead, Salesforce IoT, Lightning, and the core Salesforce platform all received feature upgrades at Dreamforce, with "my" added as a prefix to denote the focus on customization. With the updates, many of these apps and platforms now can be branded with corporate logos and company color schemes, along with some other new choices.
Here are the four main cores updates introduced at Dreamforce 2017:
mySalesforce
Essentially, mySalesforce is a platform service that will allow companies to extend their brand's color pallette, look, and feel to mobile apps built on the Salesforce Lightning App Builder, and publish them on Apple's App Store or the Google Play Store.
myLightning
Continuing the customization theme is myLightning, the next phase of Salesforce's Lightning app development framework, in which companies can build deeper experiences in their apps and weave their brand throughout Lightning.
myIoT
The next evolution of Salesforce IoT is myIoT, which aims to help users build more intelligent customer experiences and be more proactive in using data to inform the customer relationship. The first major product in myIoT is Salesforce IoT Explorer, introduced in October 2017. This is another Salesforce product relying on low-code orchestration to democratize its services. Users simply point and click to create rules-based automation for the connected devices in their organization. The goal is for, by improving intelligence and customer context, sales professionals can more proactively engage customers at the proper point in the sales cycle.
myTrailhead
Business education and skill-building for Salesforce users takes place on their Trailhead learning platform. myTrailhead, allows firms to add their own content and branding to further customize the platform.
In addition to adding brand-specific imagery, companies can customize existing Trailhead content, or simply add their own training materials to help their employees build more company- or industry-specific skills.
Dreamforce '17 ended yesterday – attendees had the opportunity to get trained by Salesforce experts, learn more about Salesforce products, and be able to be certified! But do not worry, Dreamforce will be back next year, on September 25th 2018! And this time, do not miss it!
Mélanie Marques –  UpCRM Marketing Manager
Source: Salesforce, Forbes, Techrepublic
To find out more about about Up CRM's solutions : Salesforce