Insights from Luxembourg for Finance and their Salesforce Journey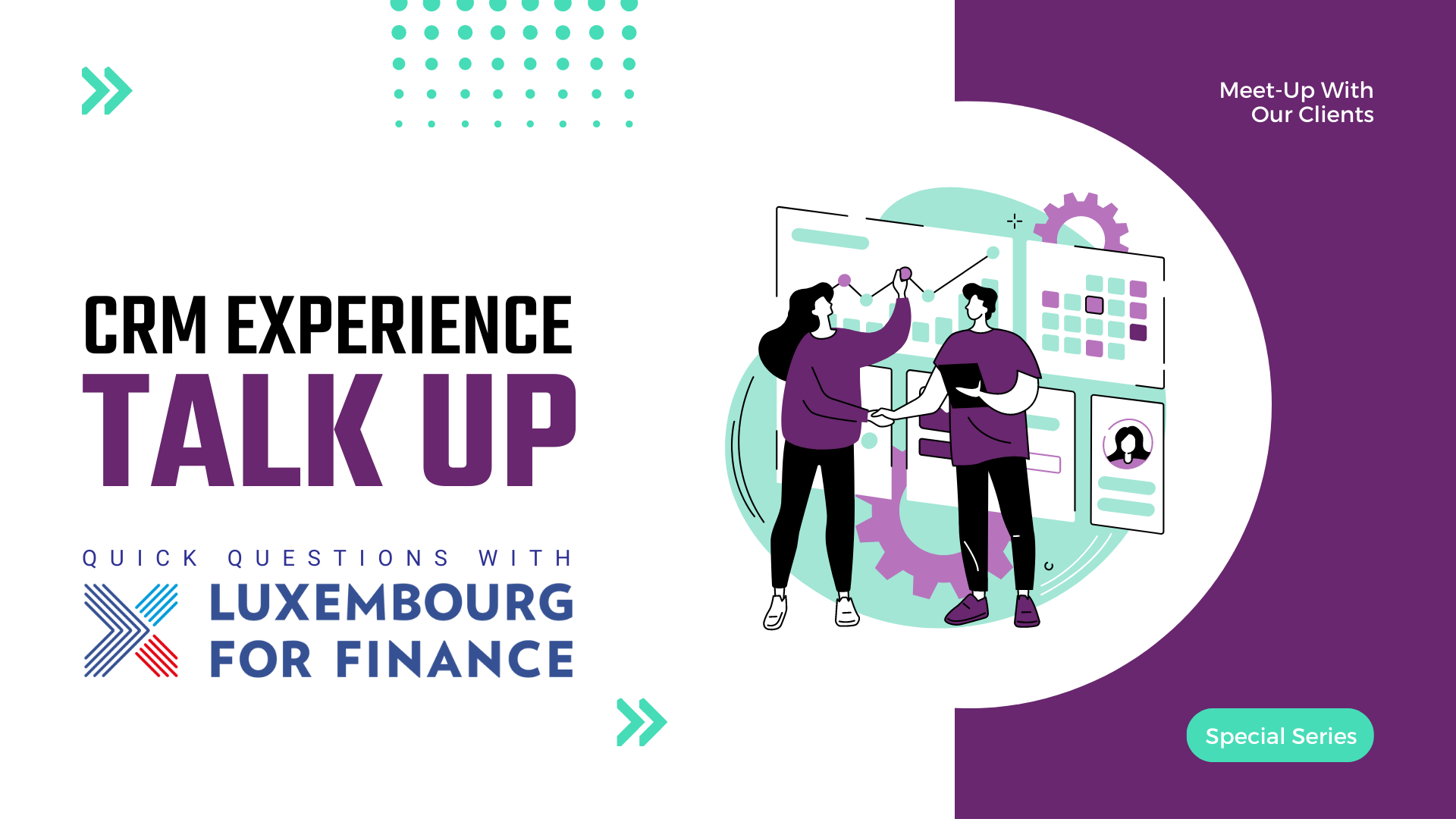 "Over the years Salesforce has become instrumental to LFF, especially for our business development and marketing activities."
Luxembourg for Finance (LFF) recently implemented Salesforce Pardot (now Marketing Cloud Account Engagement). For this occasion, the Agency for the Development of the Financial Centre agreed to share their plans for leveraging the platform. In this insightful interview, we delve into LFF's activities, their challenges in talent acquisition, and their long-standing partnership with UpCRM and Salesforce.
1. Can you introduce us to LFF and its activities?
Luxembourg for Finance (LFF) is the development agency for Luxembourg's financial centre. In this role, the agency is tasked with positioning Luxembourg as a financial centre. We do so in a number of ways, whether it be via our business development activities through which we open up new geographical and thematic markets for Luxembourg's financial services sector as well as connecting international investors with financial firms in the Grand Duchy. We also focus significant attention on our communications activities that aim to ensure Luxembourg is seen as a thought leader within international finance, and our events which bring together experts from across the globe to tackle relevant topics.
2. What new challenges are you facing?
Perhaps the largest challenge the financial sector currently faces globally is availability of talent, and Luxembourg is no exception. To continue to attract global businesses, there needs to be a strong talent pool for them to draw on, which we can only achieve by ensuring Luxembourg remains appealing to foreign talent and by investing into training in core areas, such as ICT and sustainable finance.
3. You have a long-standing relationship with Salesforce. Can you tell us more about it?
Over the years, Salesforce has become instrumental to LFF, especially for our business development and marketing activities, as it has helped us manage our relations with financial professionals around the world.
4. You recently decided to implement a marketing automation platform: Salesforce Pardot (now Marketing Cloud Account Engagement). What were the reasons that motivated you to make this move?
Salesforce has played a key role in our digitalisation journey. The recent implementation of Pardot was aimed at optimising our marketing automation strategy by streamlining our processes and increasing personalisation in our marketing campaigns. Additionally, we wanted to be able to automate certain marketing tasks to save time and resources.
5. Can you describe to us the implementation and the appropriation phases led with UpCRM?
We have worked together with UpCRM on the implementation of the whole project, from the migration of existing data to the set-up of the system and the synchronisation with other digital platforms. In addition, training has been a key aspect of the project.
6. What are the next steps you are going to take to leverage your Salesforce Pardot platform?
This year, it will be training. The tool requires quite advanced technical skills and is more sophisticated than a "plug and play" all-in-one marketing platform.
7. Do you have a best practice or any advice for our readers based on your experience?
Again, don't underestimate the importance of training! Training members of the team is instrumental in the success of the project and in making sure that they take full advantage of the features available to them.
8. To conclude, can you share with us what's next on the agenda for LFF?
Our mission for the coming years remains to develop the financial sector by acting as a link between the private and public sector and looking at the interests of the ecosystem as a whole. Our role is to ensure that the financial centre remains diversified, whether it be in terms of activity (i.e. alternative assets, sustainable finance, payments, and so much more), or by focusing on a wide variety of geographic markets, including Western Europe, North America, Asia, Switzerland, the UK, and emerging markets such as Vietnam and India.