Salesforce adds new functionalities to handle sales calls digitally. The new tools and updates include Salesforce Meetings, Salesforce Maps Field Safety Kit, Enhanced High Velocity Sales and Einstein Video Call Coaching.21.
Salesforce Meetings
Salesforce Meetings is a new meeting management system lets sales reps prepare for, host, and follow up on calls from directly within Salesforce. Before the call, reps can getting information such as meeting attendees bios, customer history and open service cases. Reps will also be able to see if a key decision maker is not attending the call. Once the call is over, Meetings will provide automated action items and call notes that reps can access through the Salesforce Anywhere app. Salesforce Meetings with be compatible with all leading video conferencing clients.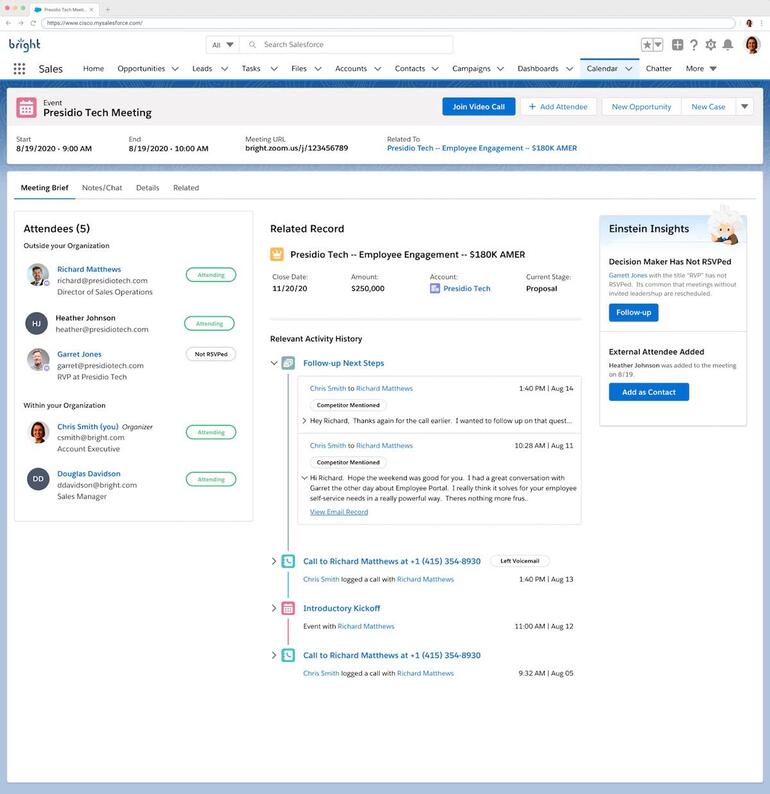 Salesforce Maps Field Safety Kit
Salesforce Maps Field Safety Kit is a new feature within Salesforce Maps designed to help reps judge the safety of traveling to specific areas by showing COVID-19 trend information inside the Salesforce CRM platform. Companies can also "build travel approval workflows" and use "pre- and post-visit health checklist" to help mitigate potential health risks.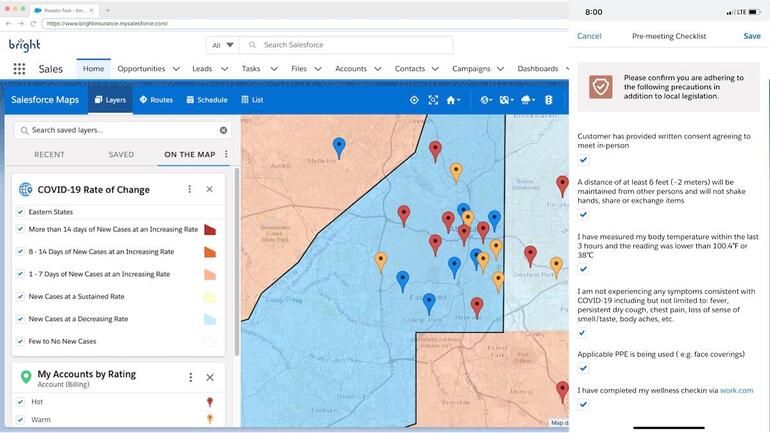 Einstein Video Call Coaching
Einstein Call Coaching (a feature of the company's High Velocity Sales solution) uses automatic speech recognition and natural language processing to analyze sales calls and help managers pick out critical moments, such as when a rep has a positive interaction with a client or misses an opportunity to correct misinformation a caller has about a product.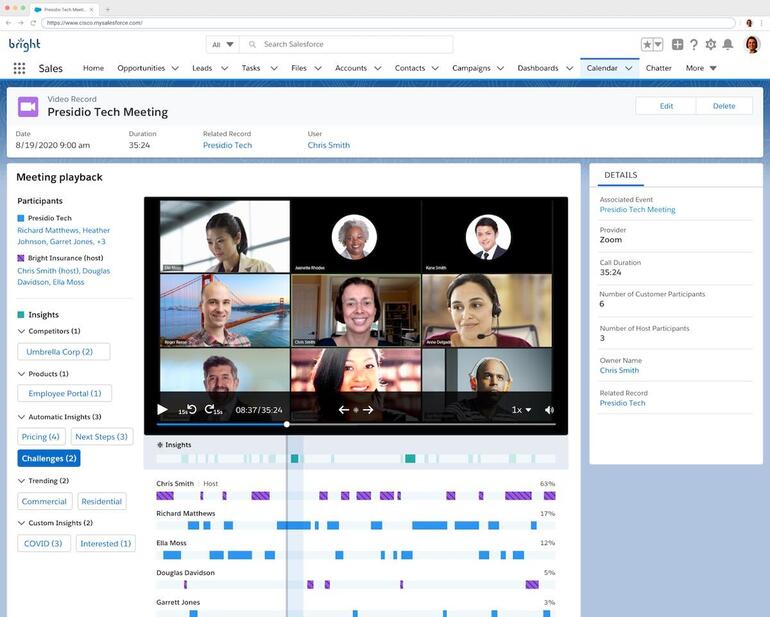 Enhanced High Velocity Sales
Salesforce High Velocity Sales is getting updates to help sales organizations better handle virtual sales throughout the sales cycle and not just during the prospecting phase.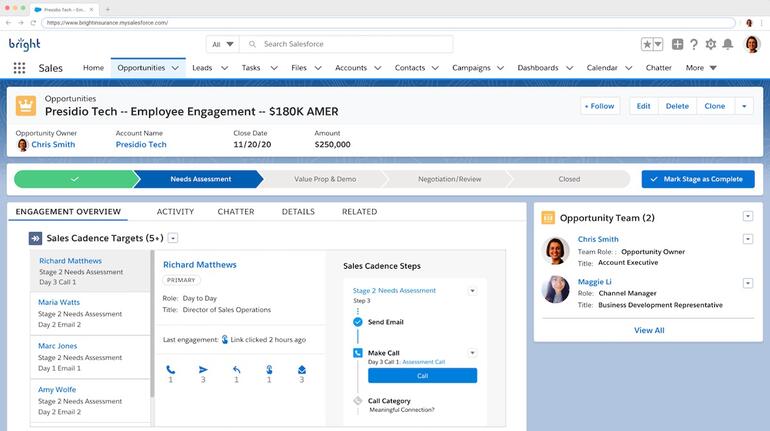 To find out more about about Up CRM's solutions : Salesforce