TeamUP is growing !
René Görgens, expert on Salesforce Architecture chose to join UpCRM to take part  to this amazing adventure.
Would you like to know more about him? Mélanie, in charge of Marketing at UpCRM inerviewed René ;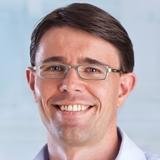 Hi René, first, welcome at Up! Could you tell us a bit more about yourself ?

I have studied philosophy while also working as a freelancer in the information technology domain. Soon after starting my career in Luxembourg, I learned about the existence of Salesforce.com and discovered my passion for working with it. At Nordea, I was involved in Salesforce implementation for 9 years, was in charge of administration and business analysis, as well as solution architecture, development and project management. I am currently holding 5 certifications from Salesforce University.
I have a passion for making cross-functional communication happen and for providing rock-solid, operationally excellent functionality to the business. My networking, social and language skills help me to engage with stakeholders at all levels. My background in philosophy and my natural curiosity across a wide range of subjects enable me to appreciate many different angles and to cherish diversity.
What is exactly your role at Up Consulting ?

At Up, I will be focusing primarily on delivering well architected, successful enterprise applications for our customers using an agile approach, as well as coaching the team and ensuring that our work is streamlined according to global best practices recommended by Salesforce.
What is a typical work day for you, and which projects are you currently working on?
In a typical day, I will divide my time between client projects and internal optimisations/ coordinations, or possibly be fully dedicated to project activities especially when working onsite at the customer's premises.
What are your main professional challenges?
I have taken it up as a challenge for this year to obtain a variety of additional Salesforce university certifications especially in the architecture domain. This ambition is commonly referred to as "architecture journey", respectively journey to CTA (Certified Technical Architect). At the same time, I also plan to contribute to increasing the level of certification within our team.
What do you prefer the most in your work?
I genuinely prefer technical and solution architecture tasks including the related communication with stakeholders. I do however also have in-depth practical knowledge of the administration and development side of the Salesforce platform and would like to apply it whenever I can make myself useful.
What is your motto or philosophy?
I adore these lyrics from Restless Heart: "In time, I know you'll find / Whatever you're searching for / All of your dreams and more." Also the famous quote of philosopher Hans-Georg Gadamer: "Saying is only the offer for the other to understand.".
What is the next training /next conference/professional event you would like to do/go to  and why ?
The next Salesforce certification I plan to take is Certified Application Builder, for which I still need to put in some hours of study. Event wise, my ultimate dream is attending Salesforce's annual gathering in San Francisco, the famous Dreamforce. On a more modest scale, there will certainly be very interesting events locally in Luxembourg or in Germany, for instance the next Salesforce Luxembourg User Group (SLUG).
What could put you in a bad mood in the morning when you arrive at the office?
First of all, I don't think of myself as being entitled to radiate any bad mood towards others. Maybe I would be slightly disappointed with myself if I woke up without a question, answer, clarification, or idea. Which is a rare event. Every morning is the beginning of a new day, with new opportunities to learn and grow, thus a bad mood would be rather inappropriate.
And finally, why Up Consulting ?
I was lucky to make the acquaintance of Up's founders/ management years ago when I was attending its first events as a customer. By the time I was looking for new opportunities, there was already a trust relationship established, thus it was an easy decision to join the team. I immensely enjoy building things from the ground Up and making a lasting impact, so I believe a small start-up company is the ideal environment for me.
René has a total of 5 certifications! We hope he will keep going and get more!