The Salesforce Luxembourg User Group joined on Friday, February 1st!
UpCRM was glad to have the floor to present our own customer journey with Salesforce, Yves Leblond (UpCRM Consulting " Innovation Director) shared it's long common history of 10 years with Salesforce in Luxembourg. As you can see in below picture, Yves qualified our Salesforce platform as a "Venerable Org" because it always adapted to his needs and business requirements through company shifts, evolution, orientations (more marketing, then became a true backbone).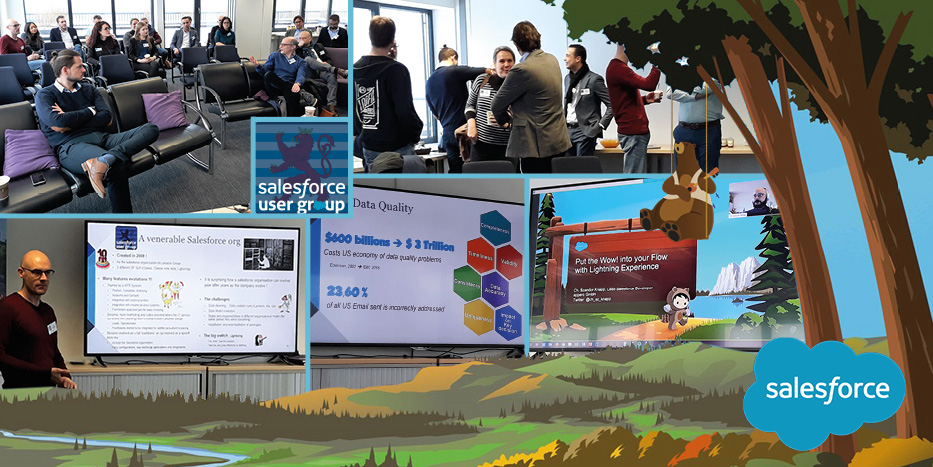 Also, Stéphane Baudouin (Lead Data Architect) presented best practises in terms of Data Governance & Data Cleaning, something that companies face more and more.
And a very special guest, Christian Szandor Knapp, Lead Salesforce Developer in Munich, Salesforce Most Valuable Person & quadruple ranger on Trailhead showed us how to put some WOW! into our lightning Flows. As the platform develops, we can now do more and above all in a much more simplier way than ever before ; through few simple steps, we can add interactive content.
We also wanted to thank Excellium Services for hosting the event & everyone for attending, asking very relevant questions & grow our community.
Stay tuned for next Salesforce Luxembourg User Group!
To find out more about about Up CRM's solutions : Salesforce