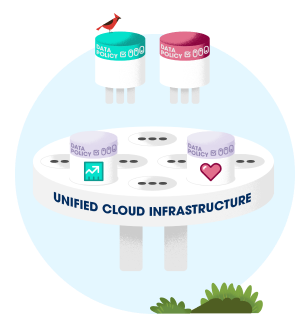 Salesforce is to make its platform available on "major" public clouds. The new architecture is called Salesforce Hyperforce. All Salesforce applications are available in this new architecture. You will find Sales Cloud, Service Cloud, Marketing Cloud, Commerce Cloud, Industries and more. Please find below a summary of the complete article from Enterprisetimes.co.uk
Bret Taylor President and COO, Salesforce explains : "First, we've had to completely re-architect Salesforce to work in this way. As a consequence, it's horizontally scalable. That means that if you have a B2B company with 10k customers, or you're a B2C customer with 100 million or more consumers, you can now use Salesforce as your single source of truth for all of your data."
What is Salesforce Hyperforce
Hyperforce has four aptly named key features. It is hyper-compliant, hyper-scalable, hyper-secure and hyper-compatible.
Hyper-scalability: Once deployed on the public cloud, it enables the Salesforce instance. It will take advantage of the scalability and elasticity of public cloud. Resources can be switched on in days rather than months.
Hyper-compliant: Organisations can now choose exactly where they want to host their Salesforce platform. This enables it to meet the data protection regulation or compliance requirements for regulated industries.
Hyper-Secure: The inbuilt security of the public cloud provider is enhanced by the security inherent in the Salesforce platform. This includes encryption at rest and in transit.
Hyper-compatible: Every Salesforce app, customisation and integrations, regardless of cloud, will run on Hyperforce.
Hyperforce is already available in Germany and India. Taylor also noted that Hyperforce will roll out to ten more countries in 2021.
To find out more about about Up CRM's solutions : Salesforce