Registrations to this event are now closed. Should you have any question, please feel free to contact us. Check our calendar for exclusive CRM Events!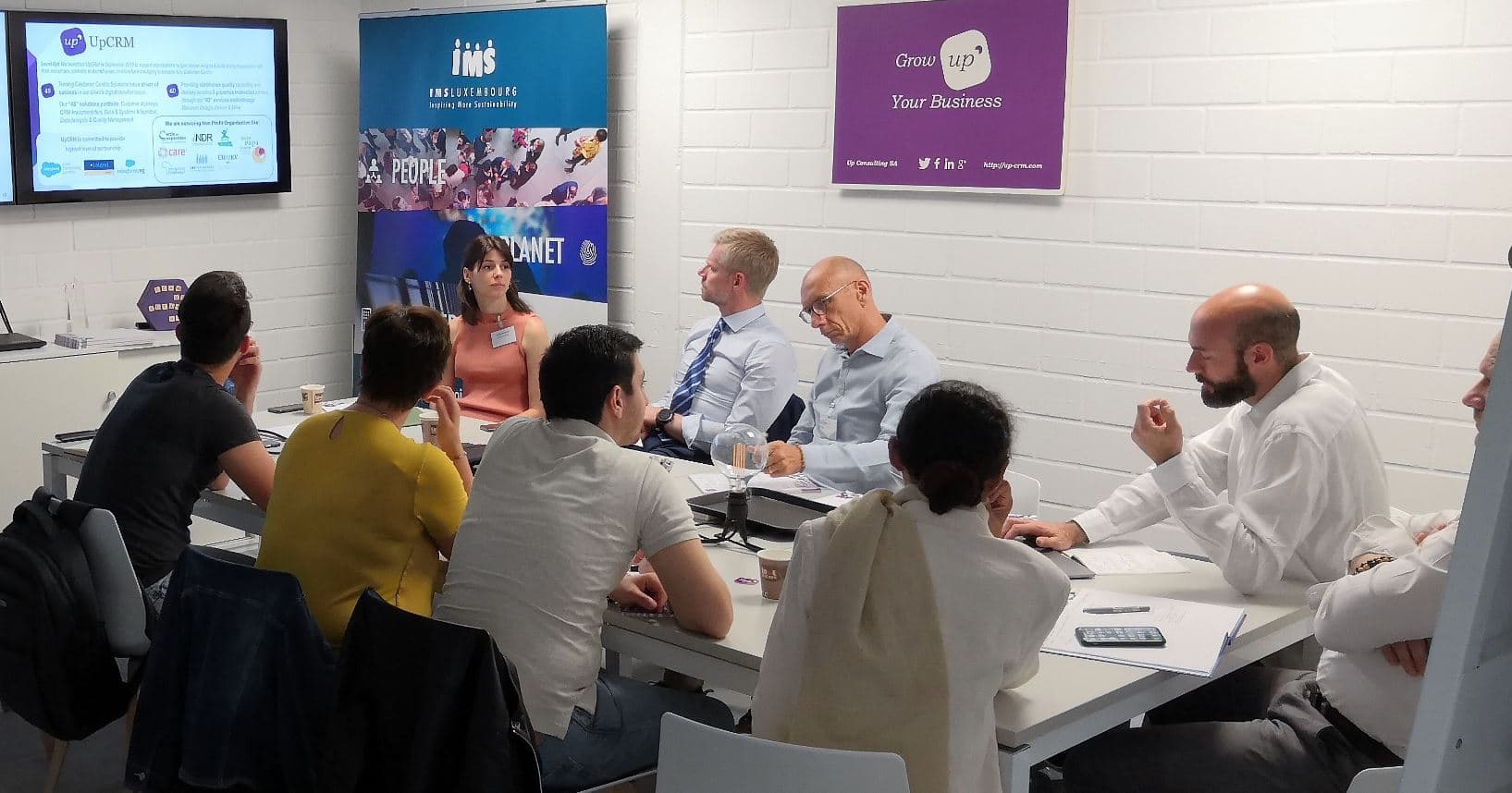 Associations, comment gérer votre base de données ?
UpCRM soutient les associations depuis sa création en 2013, l'occasion de co-organiser une session pratique avec IMS Luxembourg, autour de la thématique de la gestion de base de données, à destination des associations "Membres Associés" dans le cadre du projet Part&Act.
IMS facilite la collaboration entre le secteur de l'économie sociale et solidaire et ses membres pour décupler l'impact et l'innovation sociale, au travers de transferts de compétences, de partages d'expertise, de mises en relation, etc.
Les organisations ont désormais un nombre croissant d'informations et données à gérer dans le cadre de leurs activités, ce workshop avait pour but de les aider à structurer leur démarche.
Ces données sont liées à leurs bénéficiaires, activités, bénévoles ou encore donateurs, données qui peuvent également être à caractère sensible.